Web software development
Thanks to our strong skills and experience in software and web development, we provide a complete full-stack service, for the creation of modern, functional and visually appealing web apps.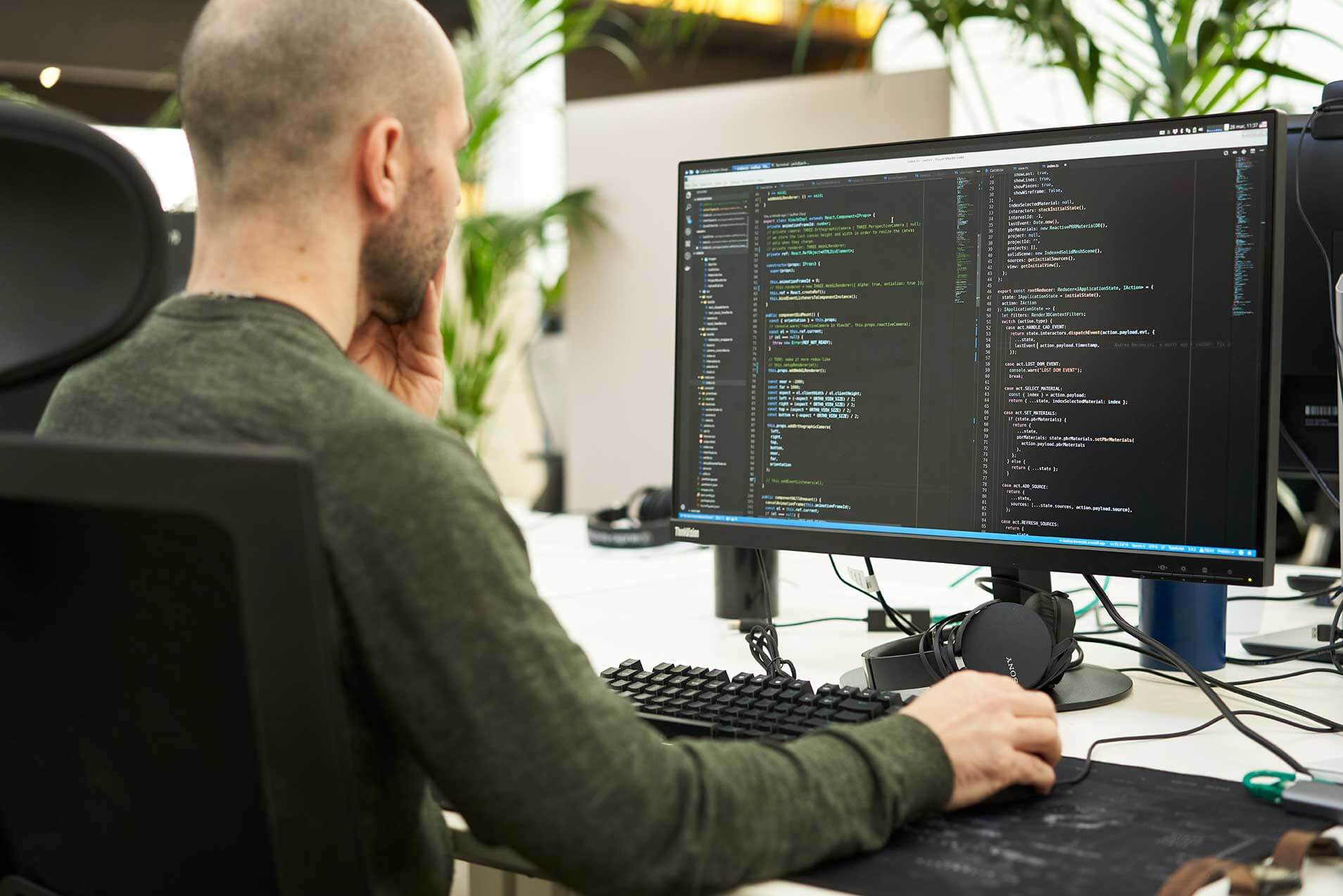 Our team of designers, UX designers, and web developers are able to implement any type of project for your company, both backend and frontend, using the most appropriate technologies.
Web application development
We are specialised in creating custom solutions for the web and in their integration into complex systems such as the industrial IoT, using technologies such as Python, Go, Javascript, React and React Native.
The web development services we offer:
Creation of web-based applications for various industrial sectors
Migration of native desktop apps to web technologies
Integration with existing systems
We program in compliance with the highest safety standards, monitoring and updating our applications regularly.
Installation and optimisation in cloud of web services
We help our clients evaluate the opportunity to migrate existing services or develop new services by using modern cloud services, such as Amazon AWS and Google Cloud Engine. There are numerous advantages compared to normal hosting and colocation services: rapid development, simpler scalability and with less economic risks, and a net reduction in system administration needs. We can study your current architecture and help you plan and execute the migration, supporting your team.
Average project size: 3-6 months
Platforms: Amazon AWS, Google Cloud Engine, Heroku
Do you want to create a web application?
Security analysis of the network architecture and protocols
You can't improvise security experts: if it's important for you to keep your users' data safe, and to prevent any attacker from entering your systems, a brief consultation with us will pay for itself. We can analyse the source of your backend and frontend (Whitebox analysis) and verify with you the chosen architecture and the solutions adopted in terms of authentication, authorisation, data storage, protocol encryption. If you think it necessary, we can advise you on choosing the best partner for a complete security assessment of the source code.
Average project size: 1 month
Platform: Web