A stimulating profession
We want to work on projects that are technologically interesting for us, as well as solutions for client activities.
Code quality is one of our top priorities: the development process includes code review, pair programming, unit and integration testing, continuous integration, deployment automation, and issue tracking.
We are experimenters by attitude: users who have always been open source, we like to try new languages and offer them to clients.
Working at Develer
People are important
There are no rigid hierarchies or dress-codes, the environment is young and informal. Work relaxed, with a healthy balance between work and private life: we know that in first place, for each of us, are our families and the people we love. And that's why we offer flexible hours,
bank hours and the possibility of working remotely for certain periods.
The way we work
We are organised into work teams consisting of a small number of people who use collaboration tools such as Slack or Trello. Everyone, from the newest recruit to the CEO, takes part in the company's significant events and the teams are involved not only in the design and development, but also in the recruiting activities and in the organisation of events, workshops, and leisure activities.
We invest in your growth
Your professional growth is also ours. We organise training courses and activities so that you never stop learning. In addition, you have an annual budget available for use in books, participation in conferences, individual courses and much more: we are happy to help you achieve your growth goals!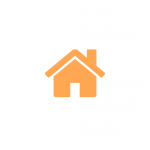 A great workplace
Our new headquarters near Florence has been designed to be an optimal work environment: they are bright, spacious, well equipped and an aperitif is just outside the door. We have a kitchen equipped with fruit, snacks, soft drinks and coffee, and a relaxation area with table football, table tennis, musical instruments and games. We are pleased that the spaces are also used for personal or community events, such as meet-ups, bar camps or video game matches with friends over the weekend.
Let's meet up!
Do you want to get to know us better? Apply for one of the positions available, or contact us and visit us.