C++ course for companies
Develer offers two-level C++ courses.
The Modern C++ course introduces the basics and fundamental concepts of the language in order to build simple applications, using best practices and avoiding obsolete patterns.
The Advanced C++ course aims to deepen some advanced concepts, in order to improve quality and readability of the written code.
Customisable contents
Flexible deadlines
Certificate of attendance
Online or in-person participation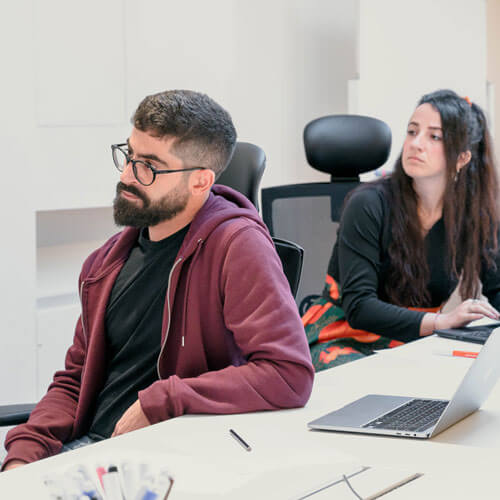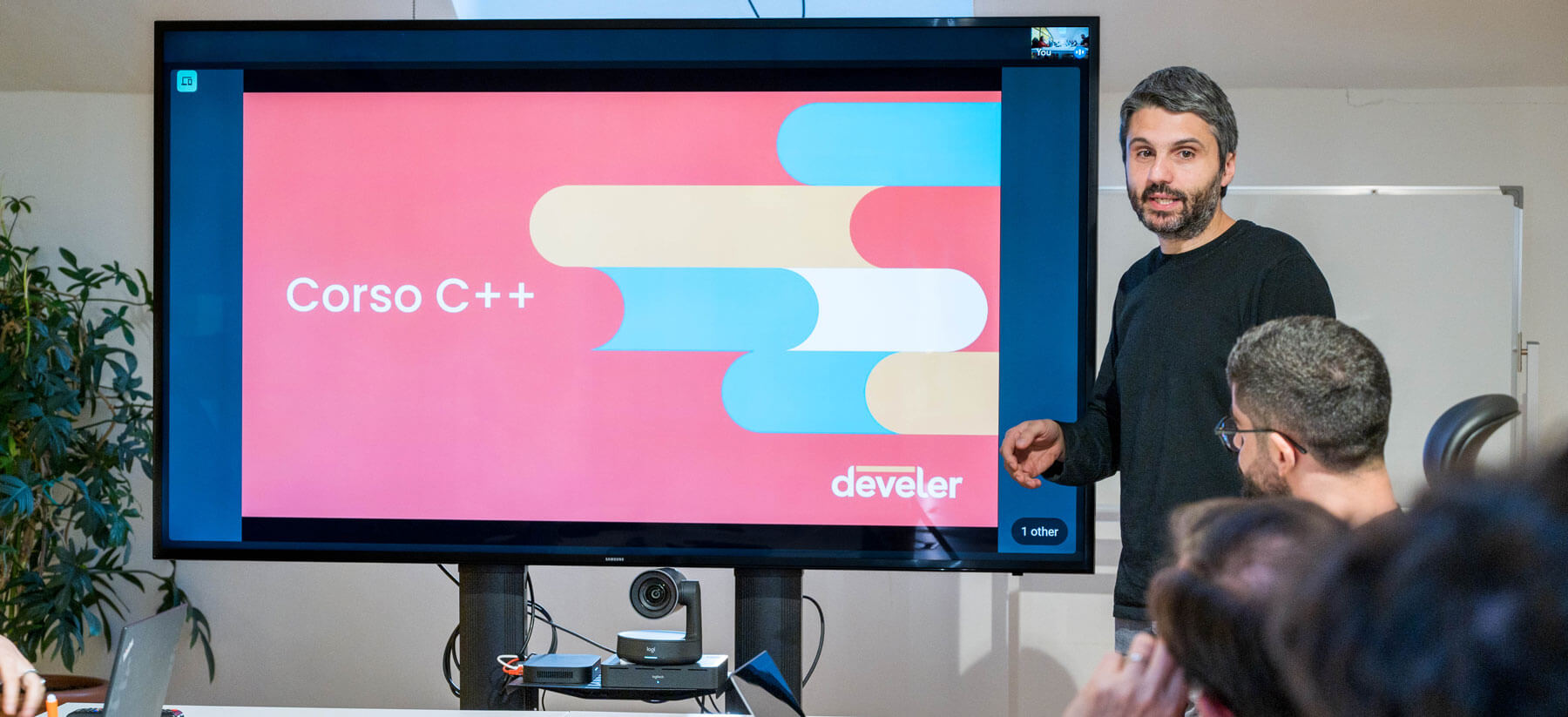 What is C++?
C++ is a general-purpose object-oriented programming (OOP) language, primarily used with system/application software, drivers, client-server applications and embedded firmware.
C++ course details
Languages: Italian, English
Location: Your company, Develer, online
Skills you will gain
The basic course aims to introduce you to the C++ language and its fundamental concepts. Ideally, by the end of the course, you will gain the necessary skills to build simple applications or be involved in the development of complex C++ programs, working side by side with senior developers.
The advanced course aims to deepen your understanding of a number of C++ concepts. Ideally, by the end of the course, you will get the tools needed to be more efficient in writing code bases, juggle advanced code within specific libraries, spot obsolete patterns in existing code bases, and improve the quality of written code.
Who this course is aimed at
The basic C++ course is aimed at industry professionals who have at least 1 year of hands-on experience in C.
The advanced C++ course is aimed at industry professionals who have completed the basic C++ course or have similar experience in this field.
Some course topics
Operators
Stack and heap
Pointers and reference
Abstract classes and interfaces
Lambda functions

Templates
Library concepts (Movable, RandomAccessIterator)
Multithreading
Do you need a customised C++ course?
Let's talk together to find the perfect course for your needs.
Trainers
All the trainers are senior developers, experienced in education, who are actually using C++ on a daily basis for projects in many industrial sectors.



We chose Develer to hold three C++ courses, both basic and advanced, after analysing several proposals from many companies offering the same service. The choice has been amply rewarded with courses of the highest quality and professionalism, at affordable prices. Certainly an experience to recommend to professionals in the field.
Daniele Iozzi, Software Developer – Toyota Material Handling

I particularly enjoyed the in-depth level of topics and expert advice on certain technical issues.
Giovanni Cimmino, Software Developer – SEVIO