Go course for companies
This course aims to introduce Go in order to speed up your learning as you approach this framework for the first time for network development, command line or Linux embedded applications.
Customisable contents
Flexible deadlines
Certificate of attendance
Online or in-person participation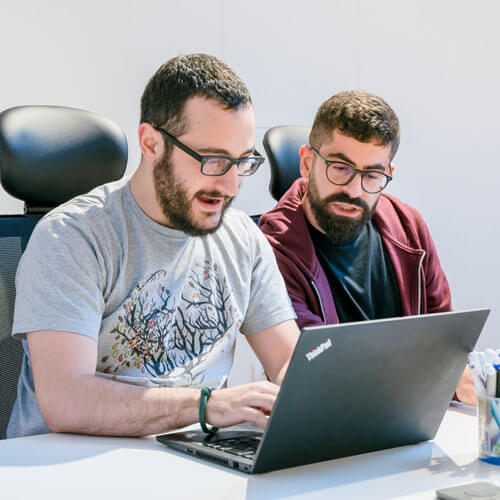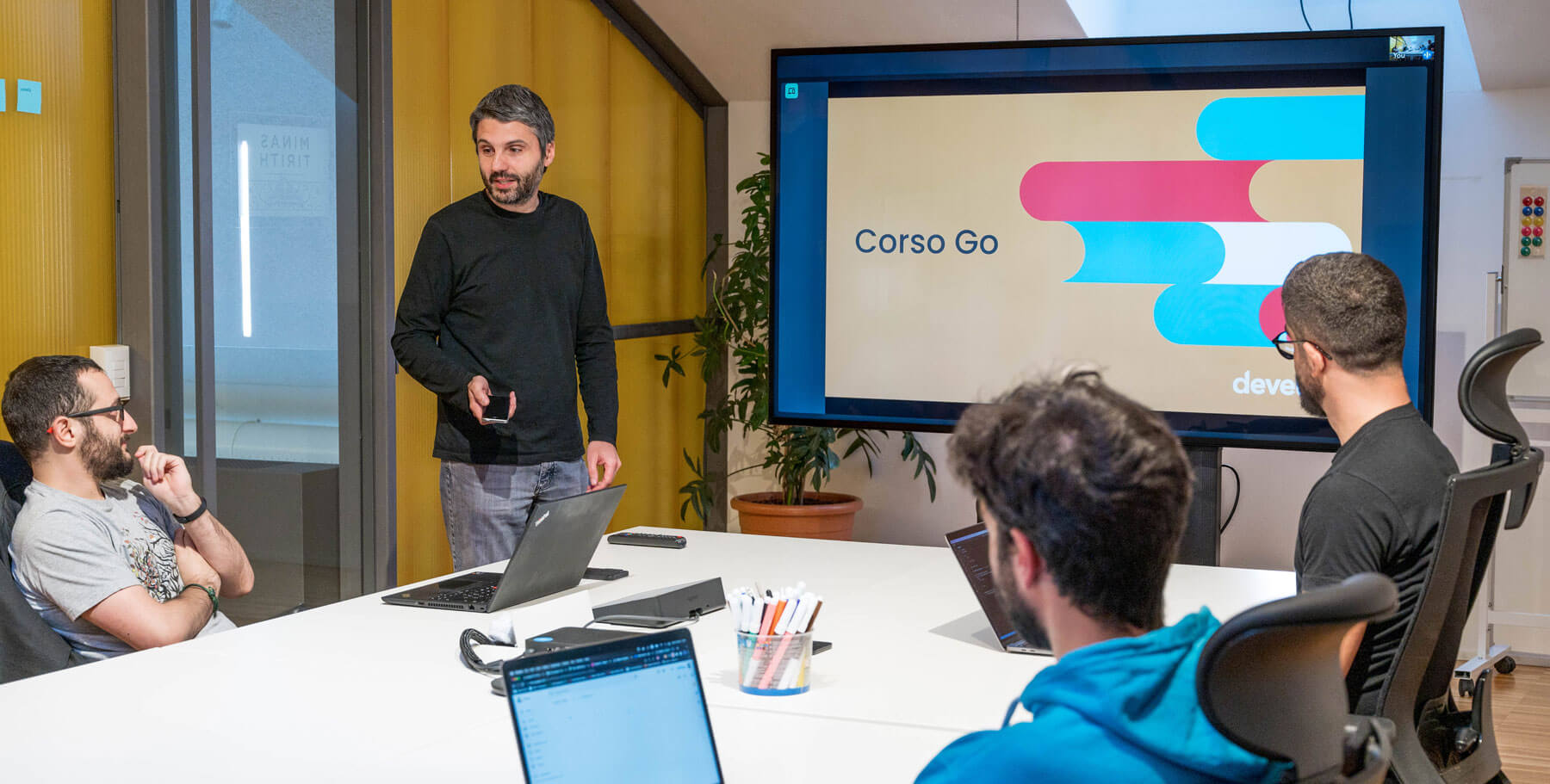 What is Go?
Go is an open source, general-purpose programming language developed by Google to create reliable and efficient software. 
Go is loosely based on the syntax of the C programming language, which would eliminate the "extraneous garbage" of languages such as C++. 
As a result, Go eschews many features of other modern languages, such as method and operator overloading, pointer arithmetic and type inheritance.
Course details
Languages: Italian, English
Location: Your company, Develer, online
Skills you will gain
By attending this course you will learn how to write, run and test simple applications in Go and the best practices of this language.
Who this course is aimed at
This course is aimed at developers who wish to learn Go from scratch and who have at least 1 year of experience in developing C or Python.
Go course contents
Introduction to Golang
Interfaces
Goroutine and cooperative scheduling model
Concurrency management
Echo-server HTTP and JSON development
Do you need a customised Go course?
Let's talk together to find the perfect course for your needs.
Trainers
All the trainers are senior developers, experienced in education, who are actually using Go on a daily basis for projects in many industrial sectors.


Very good experience, the Go course was interesting and rich in contents. The tutor was well-prepared and passionate.
Davide Santangelo, Software Developer – SEVIO

I particularly enjoyed the in-depth level of topics and expert advice on certain technical issues.
Giovanni Cimmino, Software Developer – SEVIO