Production and testing
From the idea to the finished product, a single supplier.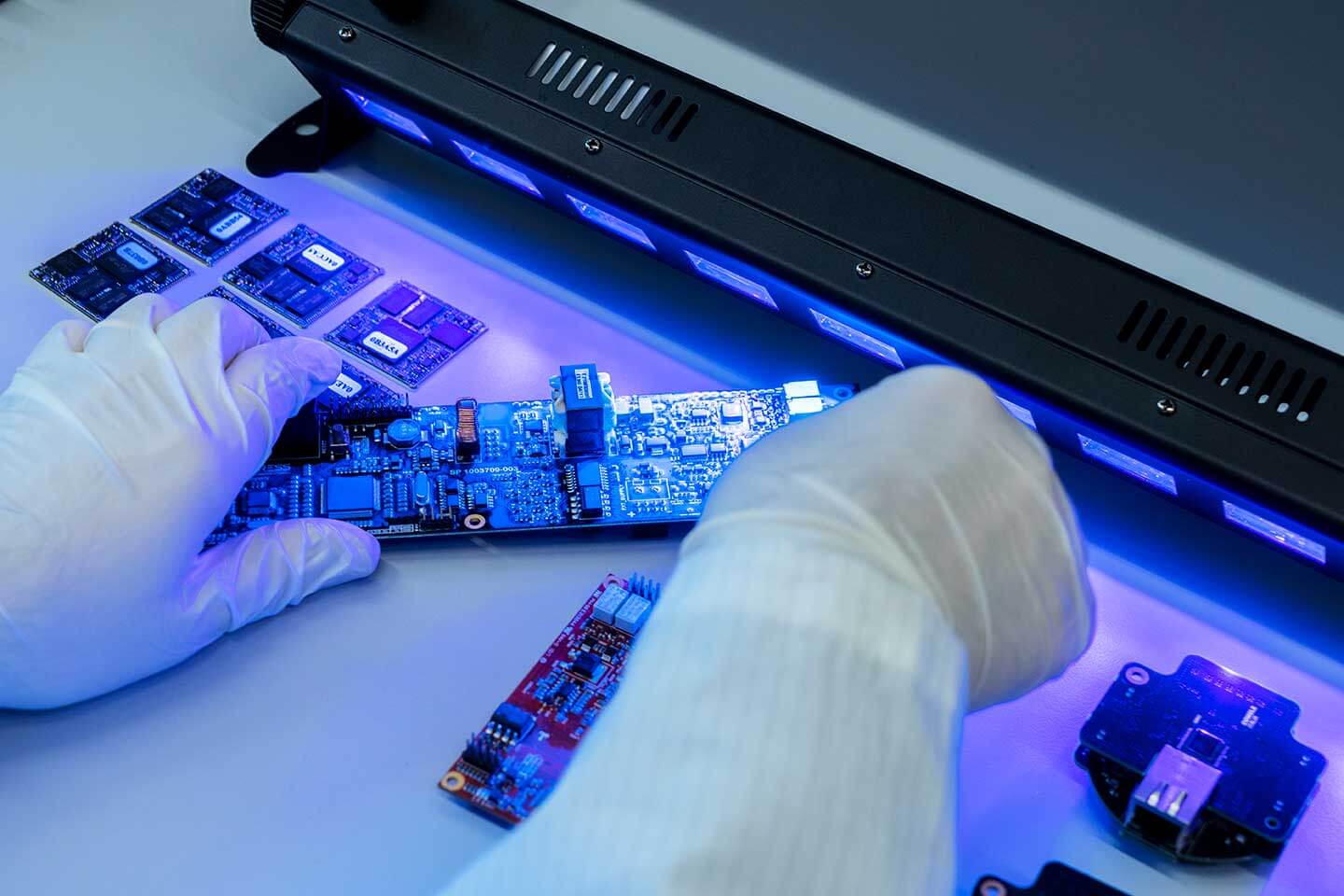 Our designers follow every step of the process of creating an electronic device:
Develer is a complete technological partner, from design to mass production, a single point of contact that allows the highest quality levels, certain times and a significant reduction in costs.
Serial production of electronic cards
We are not mere producers. We oversee the mass production of electronic cards of any type and in any number, coordinating every activity, to arrive at a product that meets the needs of the market, effectively and conveniently.
The same designer assists the start of production and the entire process of testing the board, ensuring precise control of all phases, until delivery to the client.
Refurbishment of obsolete cards
We take over an obsolete card, analyse it, and propose how to redesign it, to improve performance, reliability, or simply to use components that are easier to find on the market.
If firmware sources or diagrams are no longer available, we can perform precise reverse-engineering to create an equivalent board that is the current one, but in step with modernity.
Do you want a complete and reliable production?
Testing
Our electronic technicians and firm engineers always prepare customised test equipment that is able to verify every single aspect of the card. Whenever a problem escapes our tests, the test bench is updated so that the same error is identified from then on.
The test systems generate detailed reports of the important values of the card, associating them with the serial line in order to obtain precise traceability of each card produced.
Certification
Advice and support for the certification complete our services which, starting from the design, end in the creation of an electronic device ready for use and its eventual release on the market.
Depending on the application where the product will be used, we handle any type of test (mechanical, electrical, electromagnetic, etc.) for the purposes of CE marking and certification of a wide variety of sectors.
All services dedicated to electronic production:
Unravelling/routing printed circuit boards
Component procurement
Prototyping and assembly
Testing, validation and certification
Design
packaging
Documentation -preparation
Obsolescence management