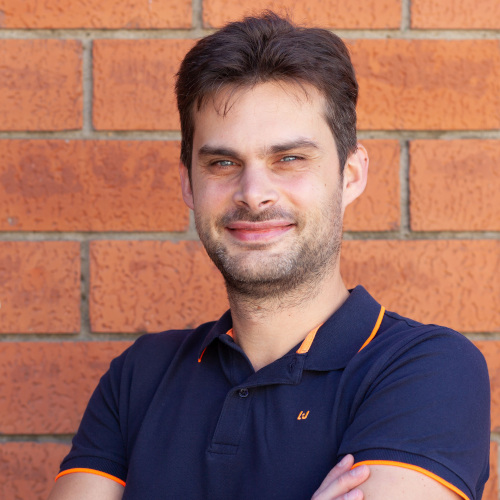 Alessandro Giannini
Sviluppatore software
Passionate about software and anything that has to do with technology since time immemorial, Alessandro is constantly looking for simple and effective ways to transform his thinking into (if possible very little) code.
He has experience with various frameworks and languages, including C++ (at least 20 years), Javascript (with all its evolutions) and Python (discovered at Develer!) but believes that these are only means of realising something that firstly must be well designed and planned.
For this reason, he has recently been interested in and dedicated to team leading and software architecture, all thanks to Develer that provided this opportunity.
Expert in: Team management, Agile workflows, Software architecture, React.js, React Native, C++, Qt, Python..
Next technologies to learn: Machine Learning, Project Management, Low-level programming, who knows..