User Interface Design
We give your products an efficient, simple and attractive interface to use.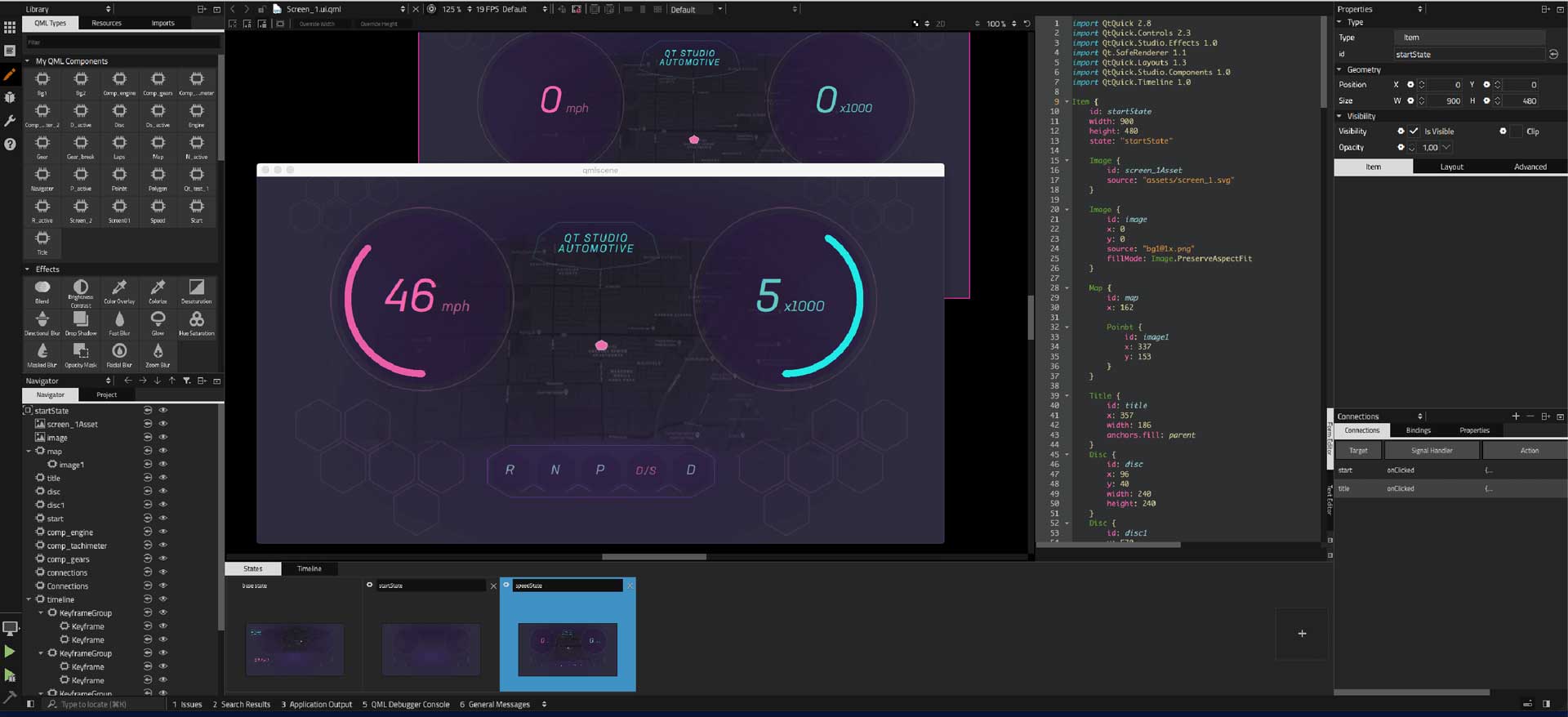 GUI development services
The creation of a modern graphic interface for industrial use requires great care: from examining the needs, desires and characteristics of users, right down to the actual design part.
Our strength is based on the presence of multidisciplinary teams at Develer: developers competent in programming, designers who deal with hardware and those specialised in UX/UI design. The user-centred design is in fact the best and safest approach for the design of a durable and scalable product.
We have Qt Framework certified experts and we have experience in numerous industrial sectors including: the design of dashboards for the automotive sector, displays for home automation, custom interfaces for electro-medical devices and for web applications.
UX/UI design
We deal with the aesthetic part of the interface front-end and the information architecture in order to guarantee usability and an excellent user experience.
Development & integration
Indicate your requirements to us and we will develop a high performance graphical interface that is optimised for your application. You will reduce time and costs.
Prototypes & demos
You will be able to show your customer (external or internal) a prototype that resembles the finished product, with high resolution, touch functionality and a user experience that lives up to expectations.
Testing and validation
Your application will be tested by our embedded experts through rigorous tests. Every anomaly will be addressed to provide you with a GUI that is perfectly suited to your needs.
Why choose Develer for your GUI?
— We have in-house hardware, software and UX/UI designers
— We develop highly customised GUIs
— We create high-performance solutions also with minimal consumption and hardware requirements
— We supply man/machine interfaces for each industrial sector
Do you want to create a modern and attractive user interface for your customers?