Products
DevelBoard HMI
Control board for TFT capacitive displays, based on embedded Linux and Cortex A5 architecture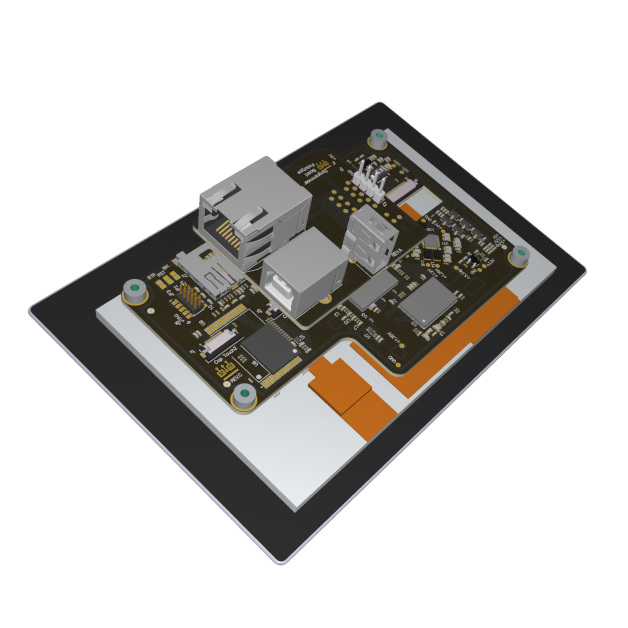 The DevelBoard HMI card is usually supplied as a complement to the Qt GUI design activity and based on an Embedded Linux system with Cortex A5 architecture.
The DevelBoard can be supplied with a 4.3″ or 7″ capacitive touch display. Thanks to a modular assembly the DevelBoard is available in different configurations according to the needs of physical interfacing with the outside (USB, ethernet, WiFi, serial, ADC, PWM, etc.).
It is a product for industrial low consumption and low cost applications. The typical use of the DevelBoard HMI is in the field of human-machine interfaces for numerical control systems. The DevelBoard HMI is also for domotics applications, such as remote management and control systems.
Designed for industrial and home automation
Based on our knowledge and experience in the embedded industry.
Wide range of customization
It is possible to provide DevelBoard HMI with all common interfaces and protocols.
Perfect for Qt framework based user interfaces
Thanks to the partnership with The Qt Company, compatibility is ensured.
Comprehensive solution
The guarantee of a complete hardware and software solution from a single supplier.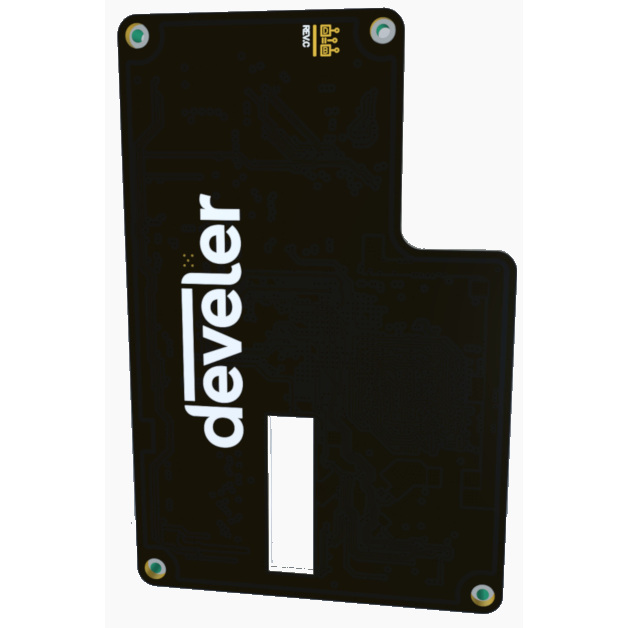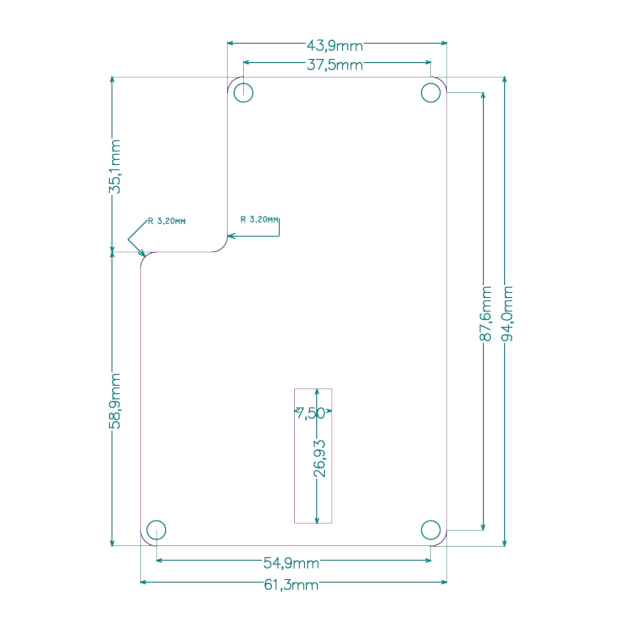 Looking for a custom product?
Are you looking for a similar product, but tailored to your needs?
Technical data
CPU
Atmel ATSAMA5D26 ARM® Cortex®-A5 core @ 500MHz
Memory
512MByte DDR3L RAM, 512MByte NAND Flash
Peripherals
– Graphics Controller/GPU
– LCD/TFT display controller up to 24bit
– ISI Camera Interface
– 1 USB High speed host/device ports
– 1 USB High speed host port
– 1 ethernet 10/100 MAC ports (with PTP support)
– 2 SDIO/SD-CARD/eMMC
– 2 QSPI
– 7 SPI ports
– 10 USART, 1 debug serial port
– 2 SSC
– 7 I²C
– 6 PWM standalone Comparator
– 12 ADC, 12 bit resolution
– Crypto engine for AES/DES/RSA/ECC/SHA/TRNG
– Support for resistive touchscreen
– up to 128 GPIO shared with other peripherals
Power source
Single 3.3V, 0.5W(typical)
Temperature range
0°C to +85°C
Size
60x70mm
Display
7'' With Capacitive Touch:
– 7.0'' TFT
– 800×480 pixel
– RGB 24bit, 16,7M of colors
– Capacitive Touch
– Backlight White

4.3'' With Capacitive Touch:
– 4.3'' TFT, IPS
– 480×272 pixel
– RGB 24bit, 16,7M of colors
– Capacitive Touch, with 5 points of touch
– Backlight White
Other
– Embedded Audio Subsystem
– Ultra-Low Power Consumption for extensive battery life:
< 200uA retention mode with fast wake-up
5uA in backup mode
New backup mode with DDR self-refresh
– State-of-the-Art Security:
Hardware encryption engine
Tamper pins and secure key storage
Secure boot
– Extensive Ecosystem:
Free Linux® and Qt SDK
How to purchase
Briefly describe your project: a Develer expert will contact you for information and quotes on the DevelBoard HMI.