Products
DevelCam
FullHD Smart Digital Industrial Camera 5-18Mpixel Gigabit Network Linux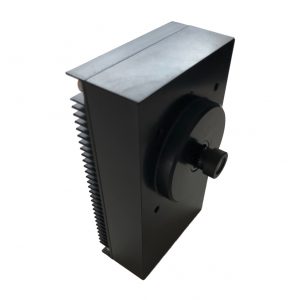 The DevelCam cameras are offered with color CMOS sensors from ON Semiconductor with resolutions from 5 to 18 megapixels. These sensors allow high-speed frame rates at full resolution. The DevelCams feature partial scan for regions of interest and higher achievable frame rates.
DevelCam easy disposes of the common lens mount types M12, CS-mount and C-mount (with a special adapter). RJ45 connector, the standard Gigabit Ethernet connector, allows both image transfer and power supply (Power over Ethernet) over 100 meters.
DevelCam camera have also specific custom image processing functions, tailor-made on customer needs: they are free to decide on the optimal software and hardware configuration which really improves their specific application goal. Thus, there are virtually no limits to the advanced image processing capabilities of DevelCam.
Application scenarios
Alignment control
Surface/printing inspection
Edge/contour analysis
Bar Code/QR code recognition
Access control
Security encryption
Traffic control
Quality control/Measurement 
Robotics
3D measurement
Medical diagnostics
Scientific applications
Camera customization
DevelCams are true "open design" cameras and can be fully customized to customer needs.
The CMOS sensor board can be re-designed in order to accommodate different image sensors.
Special hardware functions and interfaces can be easily added: external trigger, GPIOs, Wi-Fi, USB 3, PCI-express, HDMI, UART, SPI, I2C, RS-485, custom power supply, etc.
Looking for a custom product?
Are you looking for a similar product, but tailored to your needs?
Technical specifications
| | | |
| --- | --- | --- |
| Pixel Size | 2.2 µm x 2.2 µm (BSI) | 1.25 µm x 1.25 µm A−PixHS BSI |
| Shutter Type | Electronic Rolling Shutter and Global Reset Release | Electronic Rolling Shutter and Global Reset Release |
| Sensor Max fps | 60 fps @ 5Mp | 120 fps @ FullHD, 15fps @ 18Mp |
| Temperature Range | −30°C to +85°C | −30°C to +70°C |
| ADC resolution | 12 bit, on chip | 12 bit, on chip |
| Lens mount | M12, CS-mount, C-Mount | |
| Data Interface | Gigabit Ethernet/1Gbps | |
| CPU | i.MX8M Dual / Quad core with GPU and Industrial Grade VPU | |
| Clock Speed | 1.3GHz | |
| Onboard RAM | LPDDR4, up to 4GB | |
| Mass storage | onboard eMMC 5.0, minimum 4GB | |
| Operating System | Customized embedded Linux | |
| Power Supply | PoE standard IEEE 802.3af | |
| Power consumption | 8W max | |
Onboard image processing
The DevelCam operating system is fully customizable in order to have specific image processing functions. Develer offers both know-how in vision technologies and an extensive portfolio.
Among others, the following typical classes of image processing tasks are available:
Classification (medical vision, OCR, video tracking, etc.)
Feature extraction (edge detection, corner detection ,etc.)
Pattern recognition (Neural networks, deep learning, etc.)
Projection 
Linear filtering (1D/2D)
Image compression
and many more..
How to purchase
riefly describe your project: a Develer expert will contact you for information and quotes on the DevelCam.