Products
DevelBoard Blue
System on Module Cortex A5 SOM Linux LGA with unique BSP and software add-ons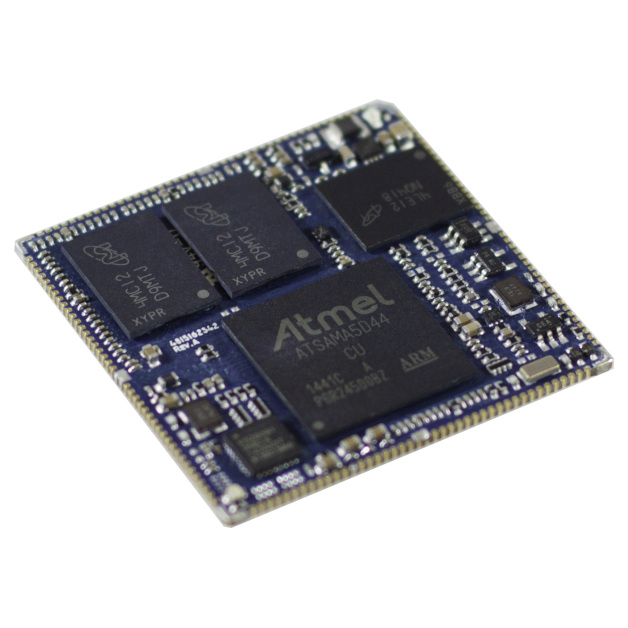 DevelBoard Blue is a Linux System-on-a-Module (SoM) based on the SAMA5D44 processor, part of the ARM Cortex-A5 core family.
Small form factor
Extended temperature range
Low power requirements
RAM, NAND flash memory,10/100 Ethernet PHY
Small LGA package of only 38x38mm
With DevelBoard, development process and time to market are reduced to a minimum. It is only necessary to connect a single 3.3V power supply and the module is ready to go.
The module is supplied with a comprehensive BSP, based on the Yocto Project and maintained directly by Develer.
Qt 5 Support with SoftGPU
Thanks to our long term partnership and experience with the Qt framework, the module is also available with a SoftGPU option to increase the performance on modern dynamic GUI applications.
Technical data

Processor
Atmel ATSAMA5D44 ARM® Cortex®-A5 core Clock speed 600 MHz
Memory
128 to 512 MiB DDR2 RAM, 128 to 512MiB NAND Flash
Supply
3,3V single
Temperature range
-40°C – +85°C
Size
38x38x2,7 mm
Weight
8,5g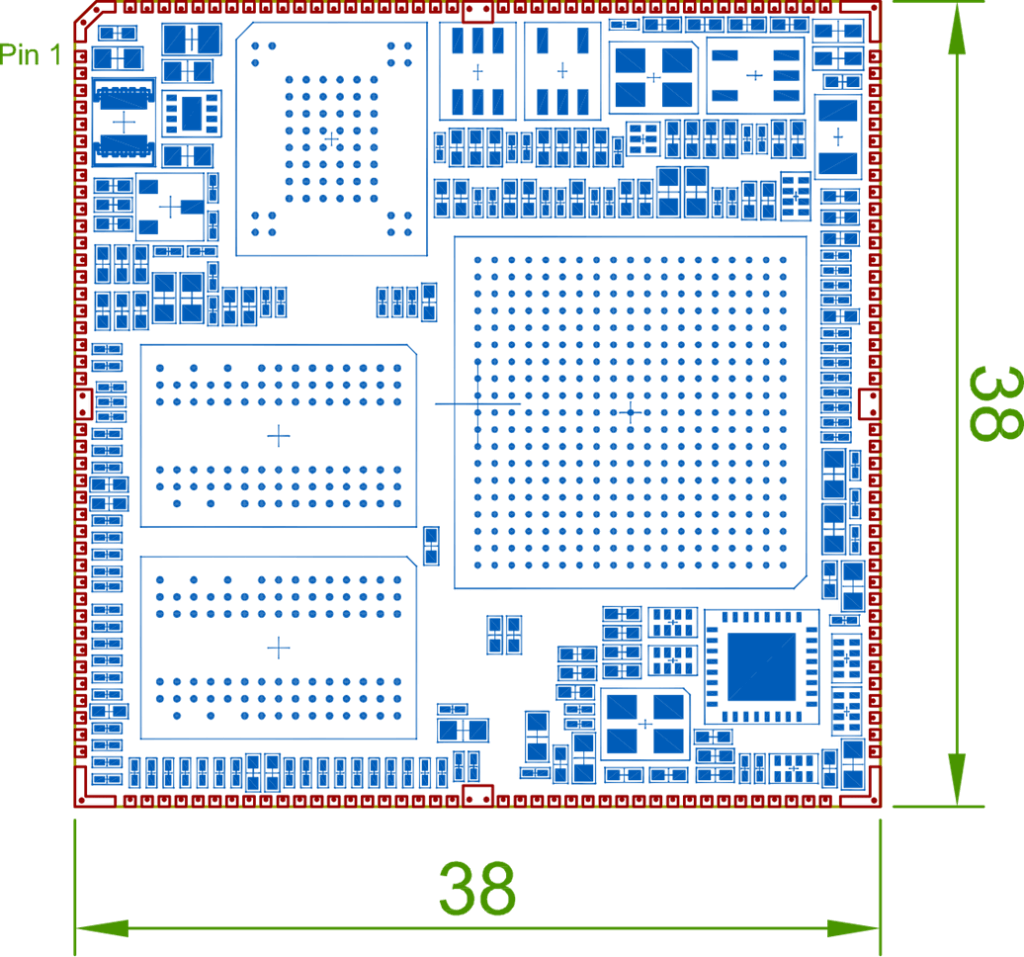 Looking for a custom product?
Are you looking for a similar product, but tailored to your needs?
Peripherals
HW decoder for MPEG-4, H.264, H.263, VP8, JPEG
LCD/TFT display controller
ISI Camera Interface
3 USB High-speed host ports
1 USB High-speed device port
2 ethernet 10/100 MAC ports
2 SD/MMC interfaces
3 SPI ports
5 USART 2 UART, 1 debug serial port
2 SSC
4 I2C
3 32bit timers
1 4 channels PWM
1 5 channel ADC, 10bit resolution
Crypto engine for AES/DES/RSA/ECC/SHA/TRNG
Support for resistive touchscreen
up to 152 GPIO shared with other peripherals
How to purchase
Briefly describe your project: a Develer expert will contact you for information and quotes on the DevelBoard Blue.