Altium Designer course for companies
We deliver tailor-made courses focusing on electronic design and circuit board creation using Altium Designer software.
We also provide consulting on electronic engineering and the various technologies that revolve around the making of a printed circuit board.
Customisable contents
Flexible deadlines
Certificate of attendance
Online or in-person participation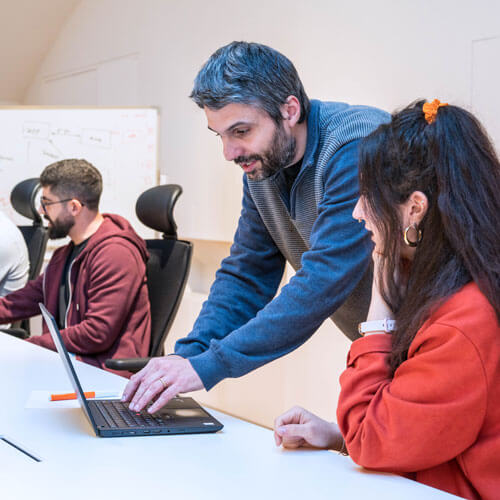 What is Altium Designer?
Altium Designer is a PCB and electronic design automation software package for printed circuit boards.
Altium Designer is a comprehensive design environment that allows users to easily manage each aspect of the PCB design process.
Course contents
Like all Develer courses, the Altium Designer course can be customised to meet your company's needs.
Do you need a course or a consultation on Altium Designer?
Let's talk together to find the perfect course for your needs.
Trainers
Our trainers are certified "Altium Designer – Authorised trainers" and are professional designers who use these tools every day.


Very good experience, the Go course was interesting and rich in contents. The tutor was well-prepared and passionate.
Davide Santangelo, Software Developer – SEVIO

I particularly enjoyed the in-depth level of topics and expert advice on certain technical issues.
Giovanni Cimmino, Software Developer – SEVIO