Develer joins the Comelz group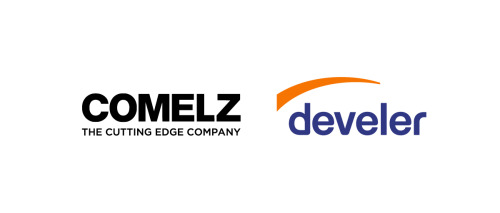 17 years after its foundation, it is with pleasure that I would like to announce an important moment for Develer: on 30 November of last year the company became part of the Comelz group, with which it had enjoyed a close and fruitful collaboration already for more than ten years.
Comelz, a leading company in the design and production of numerical control cutting machines, acquired a majority stake in Develer, confirming its technological nature and willingness to invest increasingly in software and hardware.
The Comelz group is owned by NB Renaissance Partners, a fund of international importance and particularly committed to investing in Italian technological excellence.
Develer will continue to be an independent company, promoting the current customised development services for Italian and international companies while continuing to promote training activities such as the technological events, conferences, and workshops that have always distinguished us.
Giovanni and I remain at the helm of the company, maintaining the current roles of CTO and CEO respectively.
Joining an international group is a great opportunity for growth that gives us the opportunity to invest in new technologies on which we have always focused (machine learning, big data, IoT) and to venture into new international markets with our products.
The restructuring plan that will lead us to this growth is already operational and two major innovations are already planned for 2019:
the creation of a further business unit dedicated to research and development and to the prototyping of technological products;
a new headquarters (150 meters from the current ones), created in collaboration with the MDU architecture firm with an innovative modularity concept tailored to the needs of Develer.
2019 will bring us these and other innovations, but Develer remains Develer: thanks to new investments we will dedicate ourselves to new technologies and products, we will have larger headquarters and new Develerians will join, but our character will remain the same.