Python course for companies
The Python course aims to introduce this language especially to beginners.
Python is an interpreted, object-oriented, high-level programming language with integrated dynamic semantics primarily for web and app development.
Its high-level built-in data structures, combined with dynamic typing and dynamic binding, make Python very attractive for Rapid Application Development, as well as for use as a scripting or glue language to connect existing components.
Customisable contents
Flexible deadlines
Certificate of attendance
Online or in-person participation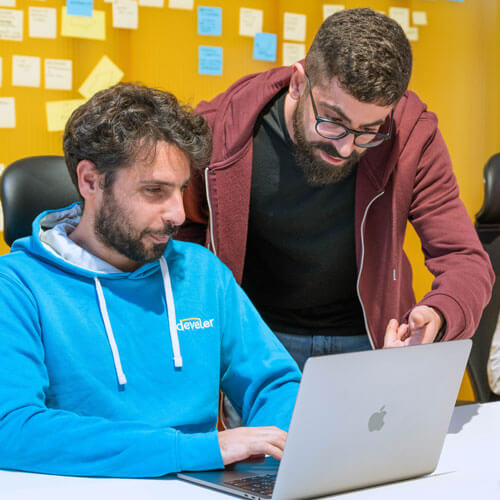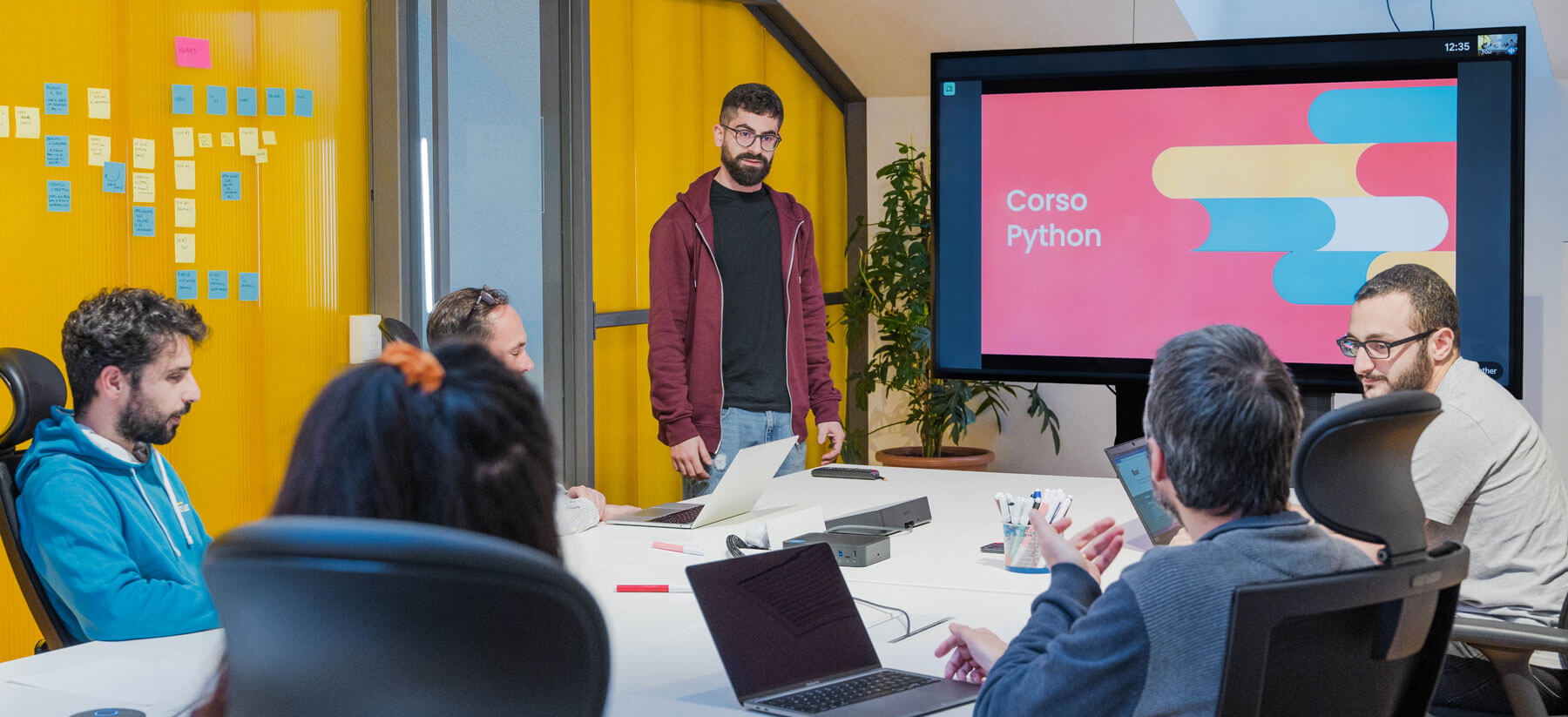 Python course details
Languages: Italian, English
Location: Your company, Develer, online
Skills you will gain
At the end of the course you'll be able to read and understand existing Python code, write simple command line Python applications and write complex Python programs, in collaboration with more experienced developers.
Who this course is aimed at
This course is aimed at developers who wish to learn Python from scratch and have at least 1 year of experience in developing an OOP language.
Some course topics
Introduction and comparison with C++ and Java
Errors and exceptions management
Standard libraries
Do you need a customised Python course?
Let's talk together to find the perfect course for your needs.
Trainers
All the trainers are senior developers, experienced in education, who are actually using Python on a daily basis for projects in many industrial sectors.



Excellent quality and focus. Develer's Python course has helped us to bring many products to life within Your Voice, including a semantic analysis engine that we already use with some customers.
Andrea Mason, Software Developer – Your Voice SpA

I particularly enjoyed the in-depth level of topics and expert advice on certain technical issues.
Giovanni Cimmino, Software Developer – SEVIO