Linux course for companies
This course aims to make you acquire basic knowledge and skills on Linux usage as a platform and as a development target. 
This course will show several examples that will be done to familiarize with the OS.
Customisable contents
Flexible deadlines
Certificate of attendance
Online or in-person participation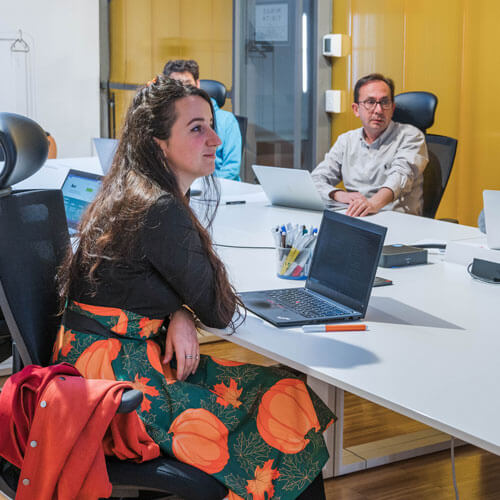 What is Linux?
Linux is the best-known and most-used open source operating system for both desktop and server applications. 
From smartphones to cars, supercomputers and home appliances, the Linux operating system is everywhere. 
Companies and individuals choose Linux for their servers because it is secure and you can get excellent support from a large community of users.
A Linux distribution includes: kernel (the central OS component, the bridge between a software application and its data), system utilities, programs and tools for downloading, installing and uninstalling OS updates.
Linux course details
Languages: Italian, English
Location: Your company, Develer, online
Skills you will gain
By attending this course you can gain basic knowledge of Linux as a platform and a development environment.
Who this course is aimed at
The course is aimed at anyone who wants to deepen their knowledge of Linux. 
No prior knowledge is required.
Course contents
Introduction to Linux
Linux Distros
Files and file systems
Advanced scripting
Networking
Toolchain GCC
Do you need a customised Linux course?
Let's talk together to find the perfect course for your needs.
Trainers
All the trainers are senior developers, experienced in education, who are actually using Linux on a daily basis for projects in many industrial sectors.


I attended a training course on Linux Embedded. Despite the vastness of the topic, the instructor was able to organize and synthesize the content effectively, combining clarity of exposition with a remarkable readiness to answer questions that arose.
Gionatan Caradonna, Software Developer – BioMérieux Italia S.p.A.

I particularly enjoyed the in-depth level of topics and expert advice on certain technical issues.
Giovanni Cimmino, Software Developer – SEVIO